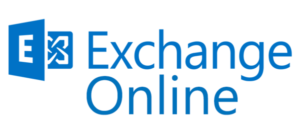 This post describes How to Reset or Change Microsoft Exchange Password! So that at any circumstances, if the users missing or forgetting the passwords of their Microsoft Exchange account, then the Exchange administrators can fix this issue quickly just by simply resetting the passwords of the particular mailboxes.
Here are mentioned the easiest methods to reset the passwords of Exchange mailboxes. The most common method is to Reset Microsoft Exchange Password by using 'Active Directory and Users Computers'. And the other method is to reset the password by using the Exchange Admin Center.
Procedure to Reset or Change Microsoft Exchange Password
Reset Exchange Password By Active Directory Users and Computer
The Exchange Administrator has the right to access the Active Directory at the Windows Server and mailboxes. Also, the Administrator can manage many Outlook mailboxes. However, but sometimes users may face issues in accessing mailboxes due to forgotten passwords issue. Then, it is a pretty simple process to reset Microsoft Exchange Password, so in case of Exchange users forgetting the password, then they can easily reset it. Follow these steps now.
In the Windows Server, first, you have to log in to Exchange Active Directory.
Then move to the 'Tools' section where a drop-down will show and find for 'Active Directory User and Computers' section.
After that click on the 'Users' folder to view the list of presented users.
Pick the Exchange mailbox account whose password you need to change, and right-click on it.
Now you have to choose the 'Reset Password' option from the list.
Enter a new password and re-enter the password to confirm it.
Choose the checkbox if required and click on the 'OK' option.
Now a message will appear that displays that your mailbox password has been changed successfully.
Click on the 'OK' option.
Reset Exchange Password By using Outlook Web Access
If you want to Change your Microsoft Exchange Password, then you can follow the below steps:
First, log into the Outlook Web Access account with the user account credentials.
At the top-right corner of the page, go to the 'Options', and click on it.
Now choose the 'Change Your Password' option.
Enter a new password in the specified text field and then click 'OK' option.
Follow on-screen instructions to complete the process.
In this manner, you can  Change Microsoft Exchange Password.